Hi there, and thanks for visiting WomensBlogTalk.com!  The aim of this site is to provide women of all ages with sound advice on a wide variety of beauty and healthy topics, ranging from various wrinkle cream products, moisturizers, eye creams, eyelash enhancers, female enhancers, and everything in between.
This blog was created as a means of helping women everywhere to be able to read unbiased reviews, and educate themselves on products available on the market, and also to share my own personal experience with products. Every product that I try and write a review about was personally tried by me for a certain time period. My goal is to help women pick the right beauty products so they can feel more confident and beautiful!
About Rachel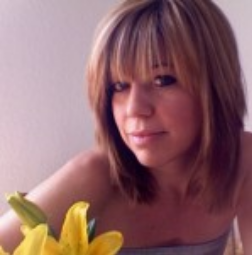 Rachel is the Chief Editor of Women's Blog Talk, and has her English degree is Technical Writing from the University of South Florida, and while she currently works in finance, she has been freelance writing for the past few years and established womensblogtalk.com in 2011.
She lives in South Florida with her boyfriend of 5 years.
Click here to meet the other authors and contributors for WomensBlogTalk.com.